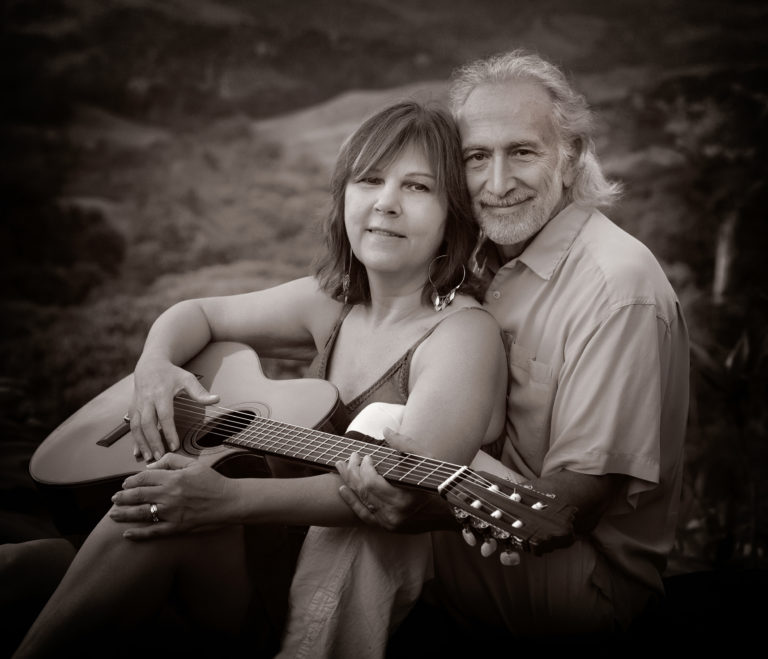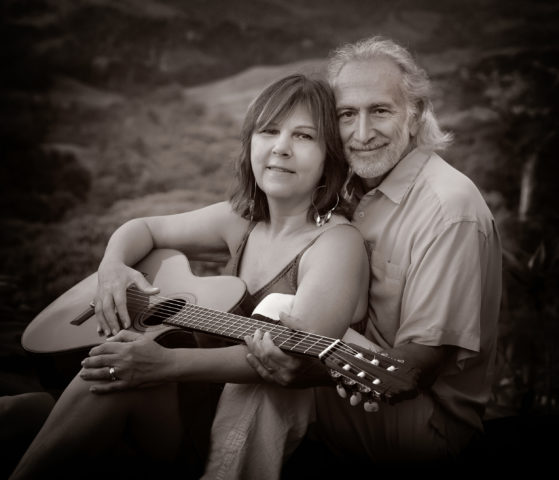 We built our house on songs to strangers,
Co-delivered melodies entwined.
Len and Vani were 23 and 19 when they met onstage at a club in Northern New Hampshire.  Len had gone to the Drafty Barn to jam with some friends.  They weren't there that night.  Instead, Vani was there performing as a backup singer in an acoustic duo.   Within minutes of their meeting, Vani literally saw their lives together pass in front her eyes.  It was like a high speed movie that flickered in her inner gaze.  Vani was entranced, and when Len expressed doubt that he would join her band as they had been discussing, she spoke from deep within herself and said, "It could have been so nice".
They parted that night, but neither could get the other out of their minds.  Three days later, they found each other again, and have been together ever since!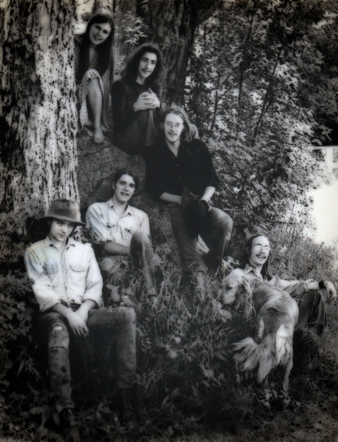 Soon after reuniting, Len and Vani formed the band Pan,  a five piece country rock band.  The band drew a big local audience that loved their all original music, featuring songs written by Len and by John Scott Sherrill who in later years established himself as a major hit songwriter in the Nashville country market.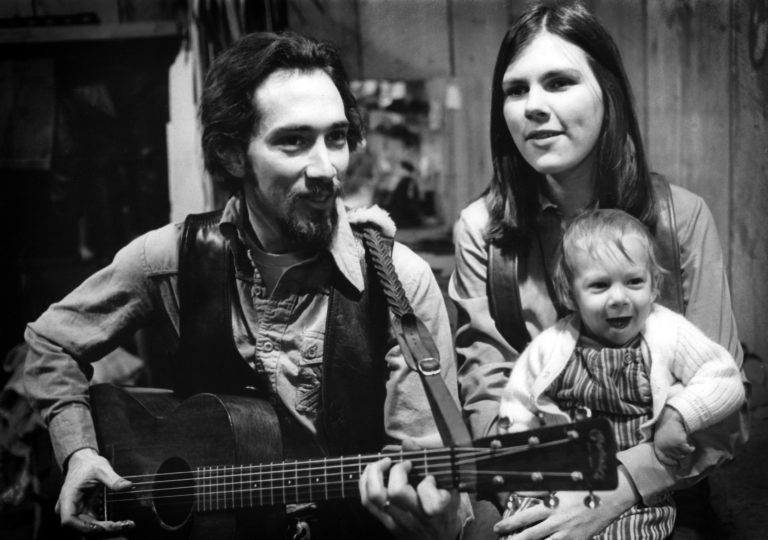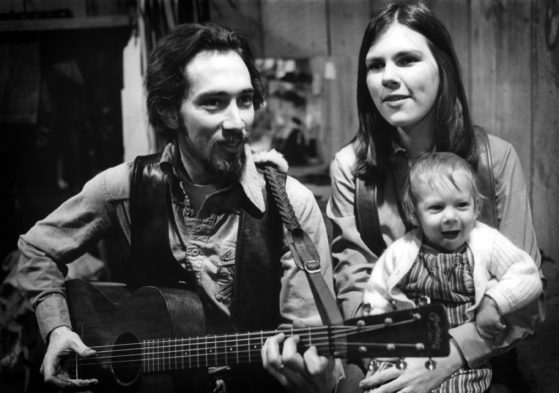 After leaving Pan, Len & Vani moved to the Berkshires where they were married and where their son Jesse was born.  When Jesse was only 6 months old, Len and Vani recorded their first studio demo. The music was original and creative and netted them a publishing deal with Chappell Music.  The advance that they received afforded them the funds to move to the NY Metro Area where they pursued their careers as original artists.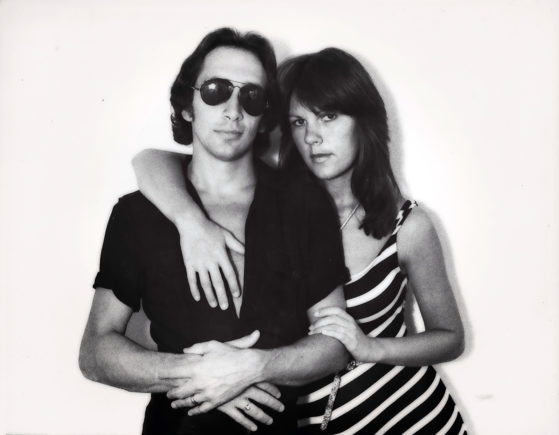 In the New York scene in the 70s disco and punk were all the rage.  They found it difficult to find an audience for the nature and spiritually-oriented music that they had written. They found themselves with few opportunities to perform their original music, and in order to support their young family, they began to play in rock and disco bands.  It was a scene that did not suit them well!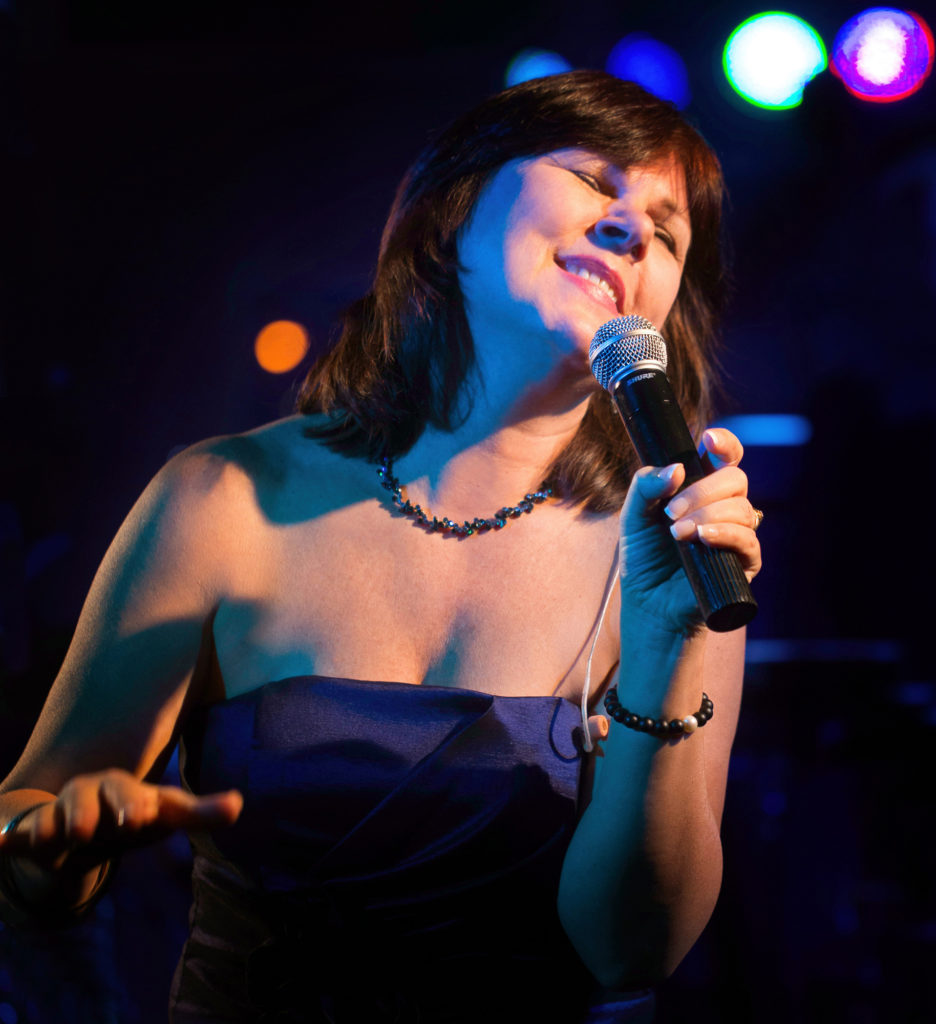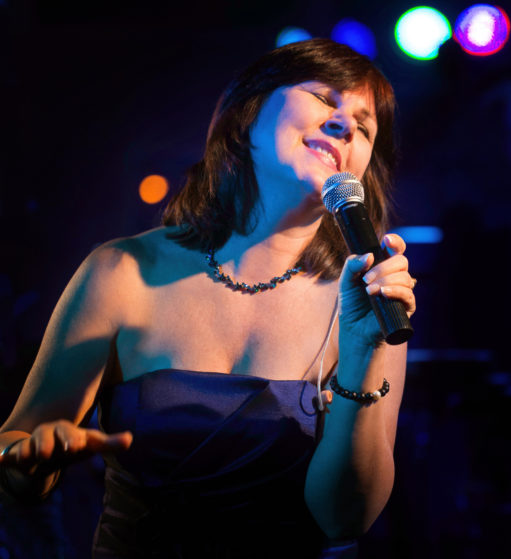 Eventually, Len and Vani decided to put their original music aside and abandon the club scene, in favor of founding a wedding band and agency.  They started Ariel Music & Events which became a highly successful wedding entertainment company featuring Ariel, the band which they founded and performed in for 35 years.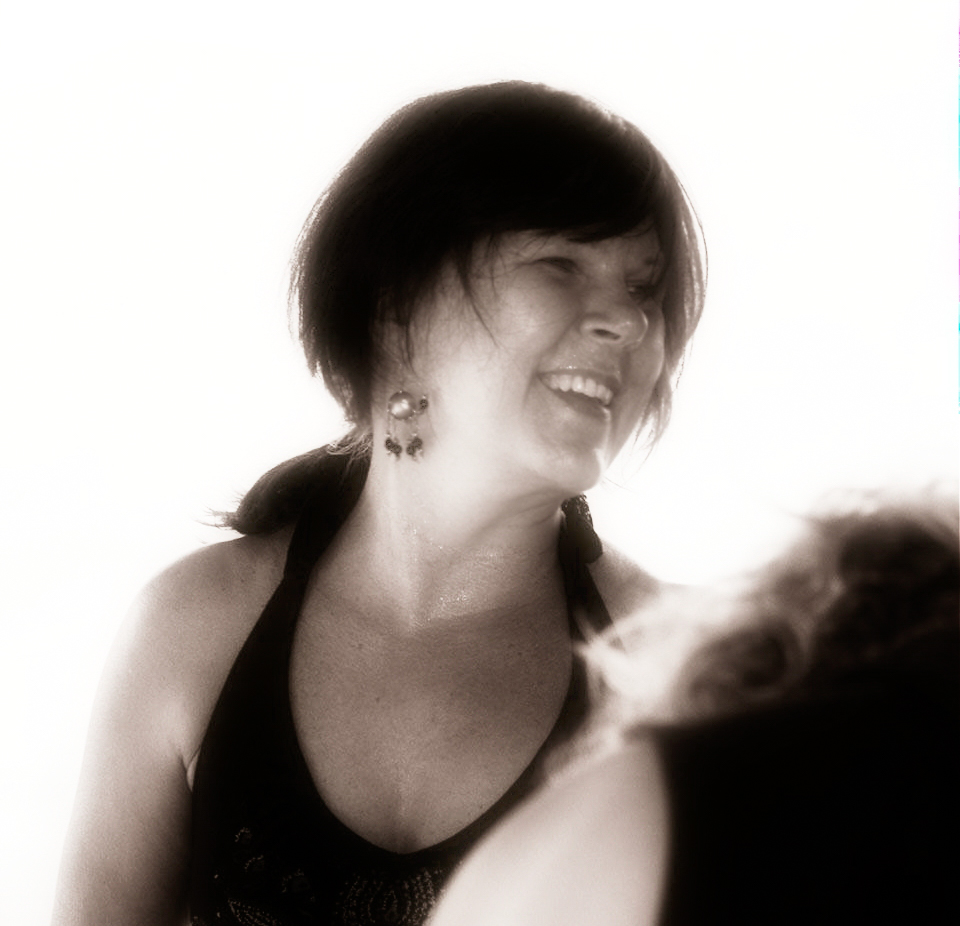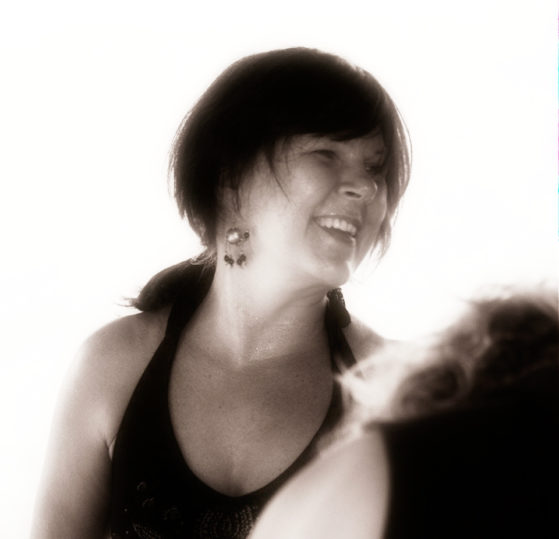 During those years, Vani pursued her love of yoga and meditation and became certified to teach both.  As a yoga teacher, she was introduced to mantra practices and over time developed a sincere love of singing mantras and leading kirtan.
Len focused his creative energy on building a beautiful professional recording studio and learning the craft of digital audio engineering and musical production.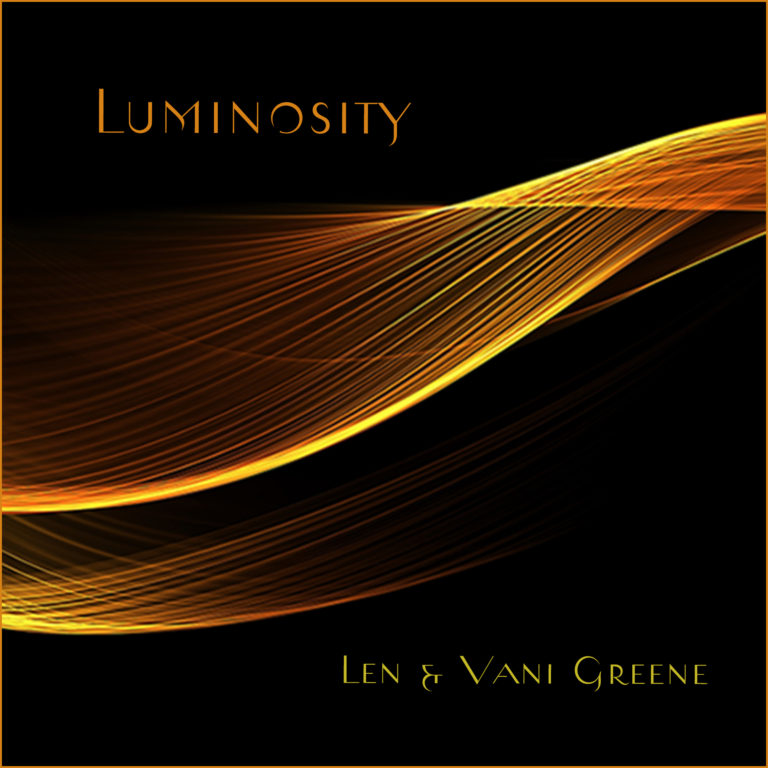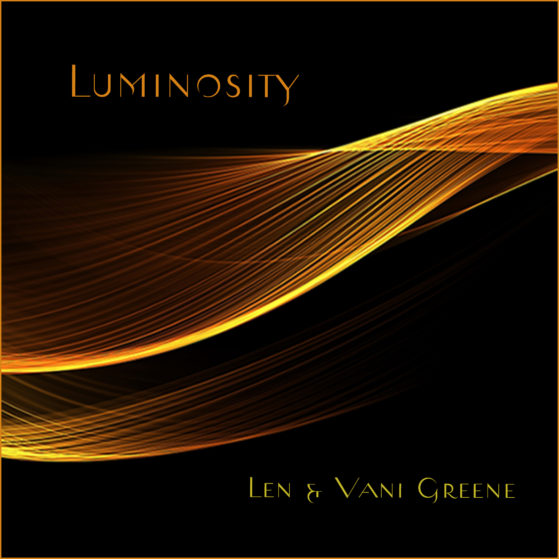 This studio was where Luminosity, featuring 11 of their original songs, was recorded. Len & Vani called on Les Kahn, their good friend and Grammy-award-winning engineer, to assist on the project.  Les was the engineer that they had recorded their first demo with them in the 70s. Through that experience Len and Vani had formed a deep friendship with Les.  His having worked extensively with the Paul Winter Consort and with many other brilliant and creative musicians also made Les the perfect partner to co-produce "Luminosity" with Len. Les was able to call on many of the musicians he had worked with whose contributions can now be heard on Luminosity.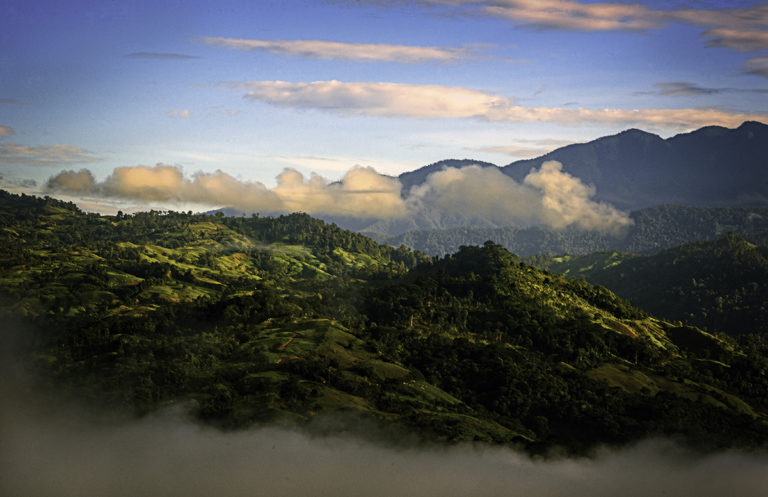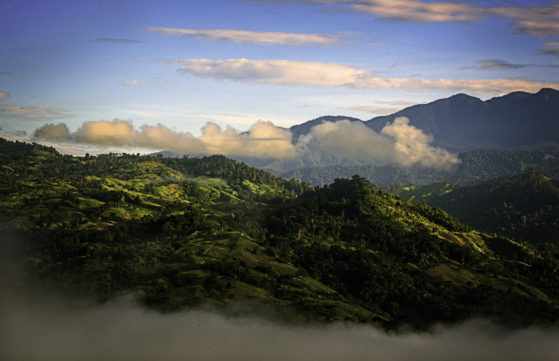 Len & Vani have now settled into a tropical jungle paradise on the southern Pacific of Costa Rica where they have built a beautiful farm, growing most of the fruits and vegetables in their diet.
They have returned to their musical roots, playing their music acoustically. In addition to  playing their original compositions, they are offering kirtan with Len on guitar and Vani playing harmonium.  They will be sharing live video performances of their music on this website and on Facebook and Instagram in the near future.
Surrounded by so much beauty, Len is  actively pursuing his passion for nature photography. His work can be seen at  www.greenephotos.com.
Thank you for visiting lenandvanigreene.com. 
Feel free to contact us for more information about our music and Costa Rica.
Pura Vida!
Len & Vani